Precision Immune Monitoring
Throughout our journey, we have been dedicated to assist researchers and clinicians with high-quality research and diagnostic tools as well as expert technical support. 
Explore five highlights from our product portfolio: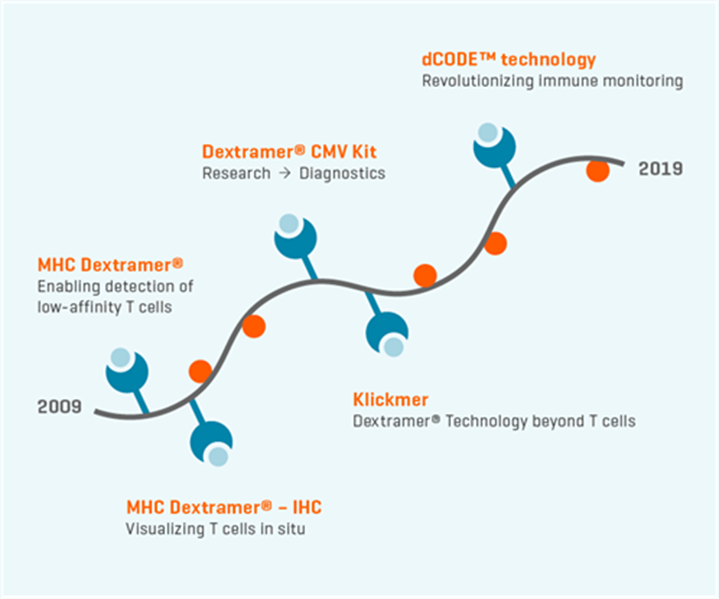 Our Technology
All our products are based on the following technologies:
Sequence contains no elements
Want to Create Your Own Reagent?
Immudex' catalog includes more than 3500 different reagents, but if you need a reagent that is not listed in our catalog, or want to use the Dextramer®  Technology for research beyond T cells, you can choose one of our custom solutions.