Reliable Identification of SARS-CoV-2-Specific T-Cell Responses
T Cells Take the Lead in COVID-19​
A deeper understanding of viral-specific T-cell responses to COVID-19 is needed to explore vaccine responses, long-term immunity, predict patients at risk, and even prepare for the next pandemic.​
T-cell responses are believed to be important for protection against severe disease through the development of long-term immunity. ​
SARS-CoV-2-specific CD4+ and CD8+ T cells are present for at least a year after infection with COVID-19. Functional T cells targeting multiple antigens of SARS-CoV-2 are detected in mild and severe COVID-19, as well as asymptomatic individuals.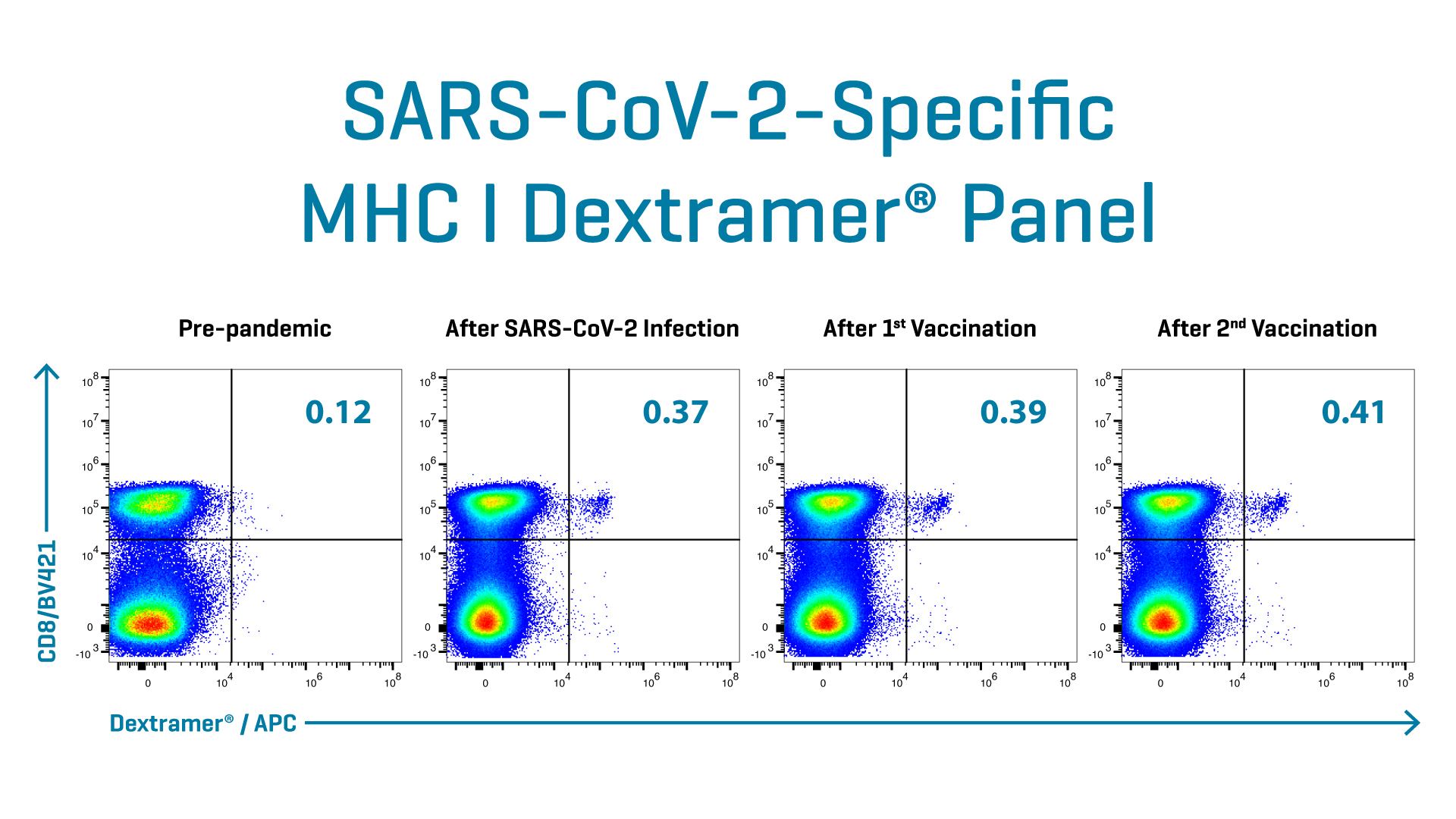 Frequencies of SARS-CoV-2-specific CD8+ T cells detected in PBMCs at different time points from a vaccinated convalescent donor with a SARS-CoV-2 Custom MHC I Dextramer® Panel.
Find out more about the study results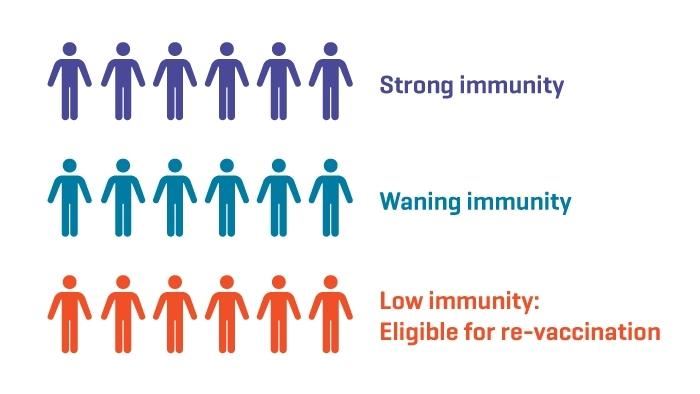 Development of COVID-19 Vaccines and Therapeutics​
Understanding the specificity, frequency, and durability of the T-cell response is important for defining correlates of protective immunity and identifying
sub-populations eligible for re-vaccination. ​
Monitoring T-cell responses to a range of epitopes enables researchers to understand which viral proteins (e.g. spike, nucleocapsid) are preferentially targeted by T cells. This information is crucial for vaccine development and may uncover new targets for immunotherapy.​
Monitoring Long Term T-Cell Immunity in COVID-19
The global COVID-19 pandemic has highlighted the need to better understand the dynamics and duration of cellular immunity.​
In this application note, we review what is known about the duration of T-cell immunity in COVID-19. We show how SARS-CoV-2 Dextramer® Panels can monitor long-term T-cell immunity, which can be applied in the evaluation of new vaccine candidates.​​
We discuss how monitoring long-term T-cell immunity has the potential to identify sub-populations of individuals with low or waning immunity and support booster vaccination decision making
Download Application Note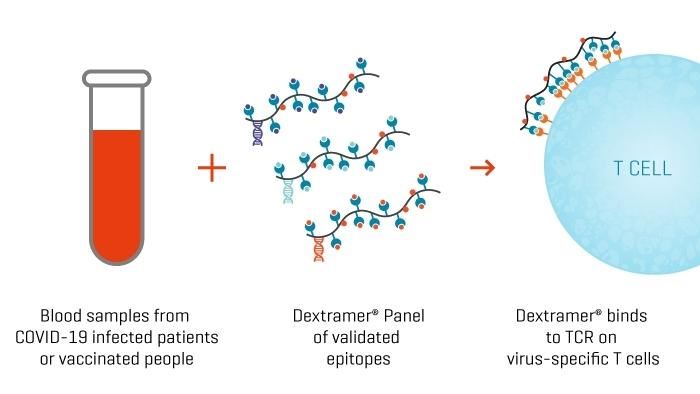 Reliable Tools for Precision Immune Monitoring​
Dextramer® technology can help you characterize SARS-CoV-2- specific CD4+ and CD8+ T cells in blood, without missing rare or low-affinity cells, in an easy and reproducible way.​
Monitor virus-specific T cells by flow cytometry using MHC I and II Dextramer® reagents, or choose dCODE Dextramer® reagents for NGS and single-cell multi-omics. ​
We provide pre-defined SARS-CoV-2 Dextramer® Panels, each with a curated selection of validated T-cell epitopes. Alternatively, select your own custom panel.​
EXPLORE COVID-19 PRODUCTS​
Reliable Measurement of SARS-CoV-2 T-Cell Response with MHC I Dextramer® Reagents
Mapping of the SARS-CoV-2 Epitope-Specific T-Cell Response Using dCODE Dextramer® Reagents
CD8+ T-Cell Signature in Acute SARS-CoV-2 Infection Identifies Memory Precursors with dCODE Dextramer®
Published COVID-19 T-Cell Epitopes​
We want to share a curated list of validated epitopes shown to be recognized by T cells in COVID-19 patients. ​
These immunodominant SARS-CoV-2 specific T-cell epitopes are known to be present in large populations, based on publications and in-house knowledge. ​
Our scientists have found that many of these epitopes are conserved in Omicron and Delta variants, enabling researchers to monitor T-cell immunity across COVID-19 variants.​
We hope this list helps you to select the most suitable epitopes for your SARS-CoV-2 specific T-cells research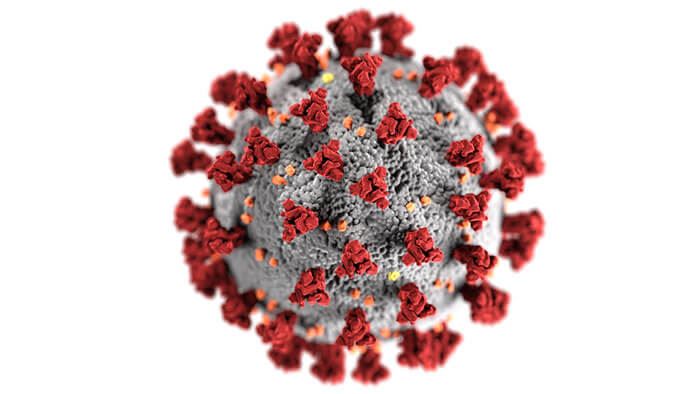 Published Human COVID-19 T-Cell Epitopes
Download the list of epitopes in COVID-19 infected or vaccinated individuals
Published Mouse COVID-19 T-Cell Epitopes
Download the list of epitopes in COVID-19 infected genetically modified mice.