Unravel Immunity Beyond T Cells with Your Customized Klickmer®
Reliable Dextramer® technology combined with tailorable opportunities for boundless research insights
Based on the Dextramer® technology adapted to carry multiple universal acceptor sites, Klickmer® reagents offer unprecedented avidity for any well-defined binding target.
Combine Klickmer® reagents with your choice of biotinylated molecules to create tailored multimers that efficiently bind B cells, cancer cells, infected cells, and much more. Klickmer® reagents are available unlabeled or fluorescently labeled with PE, FITC, or APC.
READ MORE DETAILS IN OUR FAQS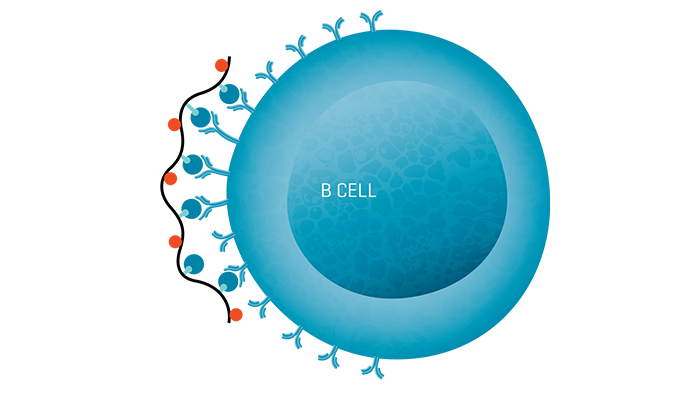 A Multipurpose Reagent for Previously Undetectable Targets
Customized, sensitive, and efficient detection of your target of choice
Attach your biotinylated molecule of choice to Klickmer®
Features the stability and specificity characteristic of the Dextramer® technology
Enables high-resolution detection in numerous applications
With short production turnaround time, saves time searching and sourcing reagents
The Many Uses of Klickmer® Reagents
With optimized loading capacity, Klickmer® reagents facilitate the detection of conventional and non-conventional cell populations via flow cytometry and in-situ staining.  
Klickmer® reagents are further available for sequencing and single-cell analysis. Modified with the addition of metal chelates or lanthanides, Klickmer® reagents can also enable detection by mass cytometry.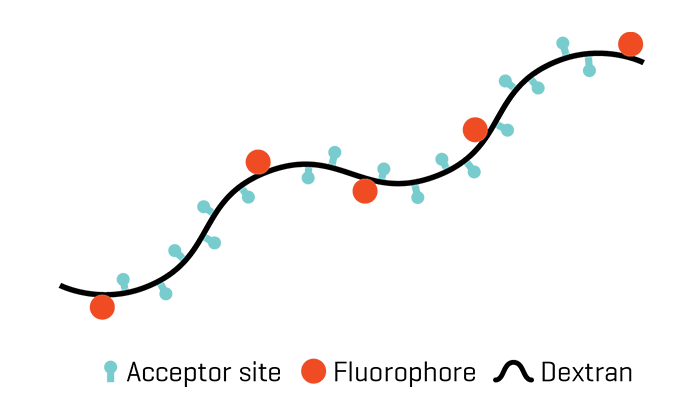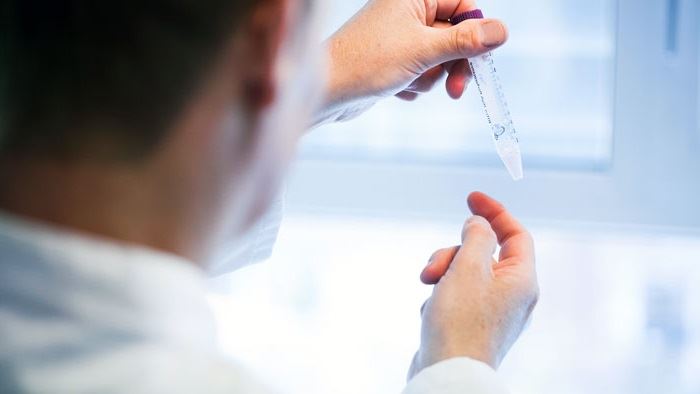 To Date, Klickmer® Reagents Have Been Used For:
Molecular vaccine design
Validation of peptide binding to MHC
Detection of low-affinity targets, receptors, or cells
Designing multivalent, high-affinity detection molecules
Attaching peptides, antibodies, receptors, ligands, etc.
Read Case Studies
Order Klickmer® Reagents
To order, please contact our ordering team specifying your selection of fluorochrome and product volume, or alternatively place your order via our webshop below.
| | | | | |
| --- | --- | --- | --- | --- |
| Fluorochrome | Cat. Number | Volume | Price (EUR) | Price (USD) |
| Klickmer®-PE/APC/FITC/none | DX01K-PE/APC/FITC/NONE | 60 µL | 950 | 995 |
|   |   | 200 µL | 2,700 | 3.085 |
|   |   | 1000 µL | 5,625 | 6.490 |
|   |   | 2000 µL | 9,735 | 10.815 |
Please note: Immudex has updated catalog numbers. To learn more, please consult our catalog here.
For more information about our products or interest in other product volumes, please contact us.