T-cell Monitoring With the Power of Multiplexing
dCODE Dextramer® products combine the quality of MHC Dextramer with the multiplexing power of DNA barcodes, allowing high throughput screening for multiplexed analysis of many different T-cell specificities in one sample.
dCODE Dextramer can be integrated into existing single-cell RNA sequencing workflows, including those available from 10x Genomics, and can be applied for single cell analysis. Discover a new dimension of T-cell immunity and uncover TCR specificities, using dCODE technology combined with transcriptomic data and T-cell Receptor (TCR) sequences.
dCODE Dextramer can be used for epitope discovery, neoantigen identification, clinical immune monitoring, patient stratification, and much more.
dCODE Dextramer and related DNA barcode MHC multimer technologies are Immudex proprietary technology disclosed in granted and pending patents and patent applications. Contact us if you are interested in partnering with us around this technology.
dCODE Dextramer Products: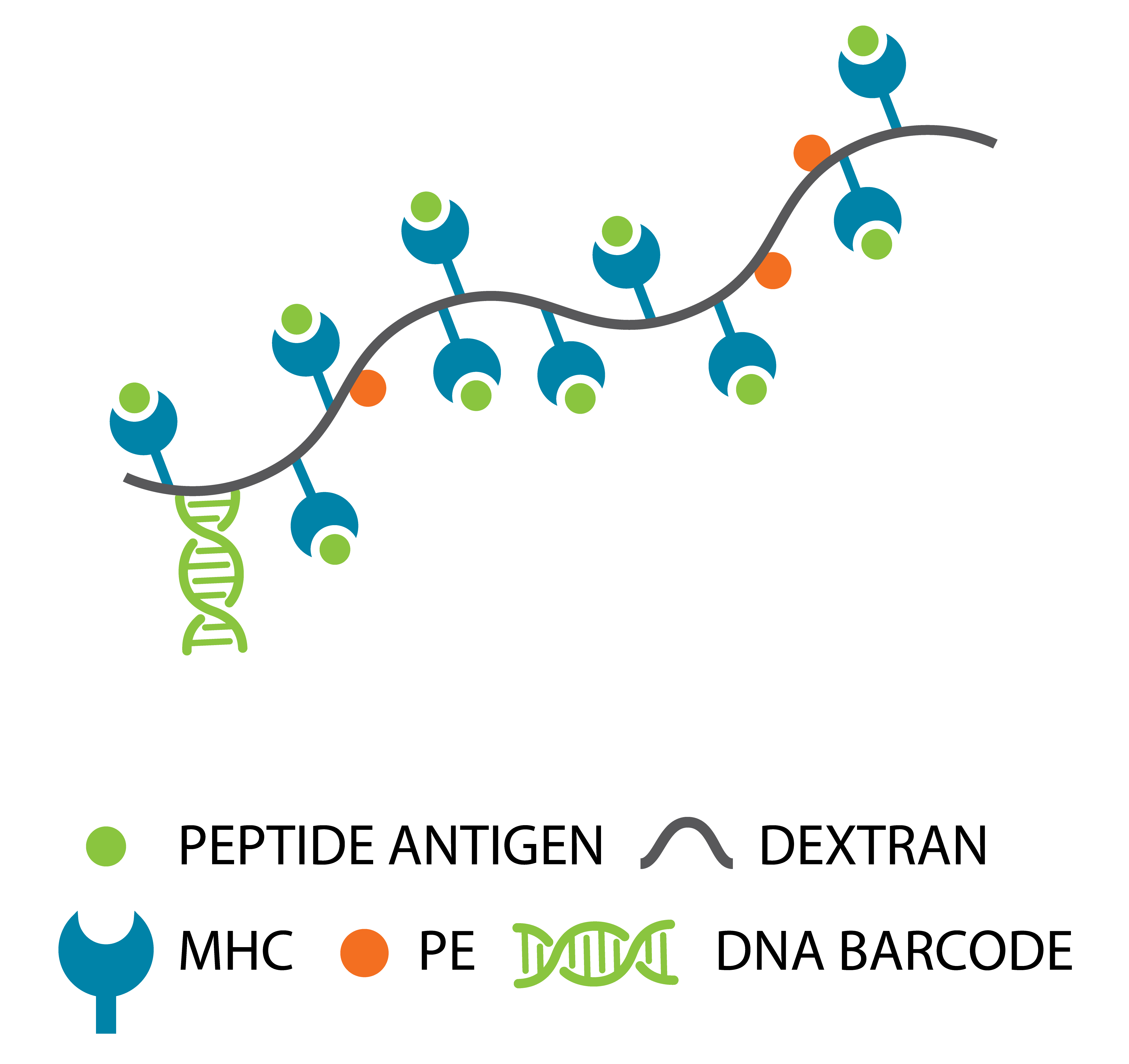 Our Technology
All our products are based on the following technologies: