T-cell Monitoring with the Power of Multiplexing
Combining the quality of traditional MHC Dextramer® with the multiplexing power of DNA barcodes,
dCODE Dextramer® enables high-throughput screening of multiple T-cell specificities in the same sample
Select the dCODE Dextramer® product that fits your research and get a deeper understanding of the immune response:
dCODE Dextramer® (HiT)
for epitope discovery, neoantigen screening, clinical immune monitoring, and patient stratification
dCODE Dextramer® (10x compatible)
for multi-omics analysis of antigen-specific T cells and TCR sequencing using 10x Chromium Single Cell Gene Expression
dCODE Dextramer® (RiO)
for multi-omics analysis of antigen-specific T cells and gene expression profiling using the BD RhapsodyTM Single-Cell Analysis System
dCODE® Klickmer
for detection of T cells, B cells, and other applications by creating a customized dCODE Dextramer® solution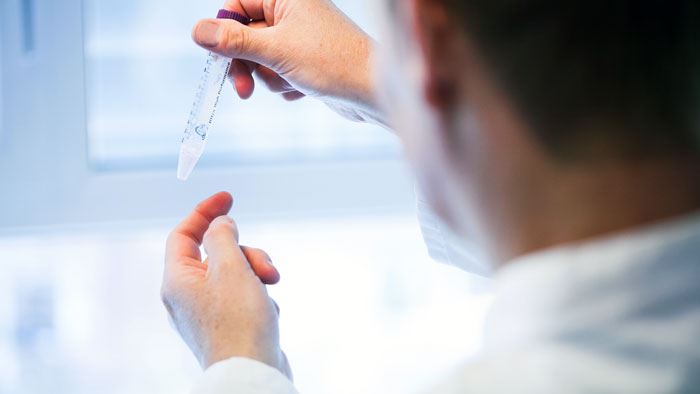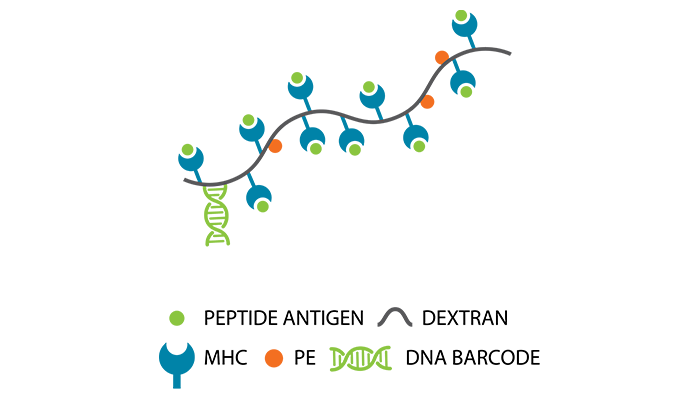 dCODE Dextramer® adds a unique DNA barcode to the MHC Dextramer® reagent to detect antigen-specific T cells using PCR, followed by next-generation sequencing.
High-avidity binding to T-cell receptors thanks to multiple MHC-peptide complexes


High-throughput screening with a unique barcode for each MHC-peptide specificity

Enrichment of low-frequency cells thanks to PE fluorochromes

Compatible with single-cell gene expression analysis
Object reference not set to an instance of an object.
Apply dCODE Dextramer® technology for Vaccine Development
Immudex is the sole manufacturer and provider of dCODE Dextramer® reagents, and support related to these products is through Immudex.