Investigate Novel Cell Subsets with Customized dCODE Klickmer®
Boosting sensitivity and multiplexing capacity, dCODE Klickmer®​ reagents unlock patterns and changes in the cellular composition of immunity
No Cell Remains Undetected.
Characterize Immune Responses Down to a Single-Cell Level.
Klickmer® reagents broaden the applicability of Dextramer® technology to any cell type of interest by binding and displaying the biotinylated molecule of your choice. Through the application of DNA barcodes, dCODE Klickmer® allows you to identify your target population using NGS or single-cell multi-omics.
With these features, dCODE Klickmer® can, for example, detect multiple antigen-specific, antibody-producing B-cell populations with additional information of the BCR sequence in a single sample as the basis for large-scale antibody discovery.
Read Application Note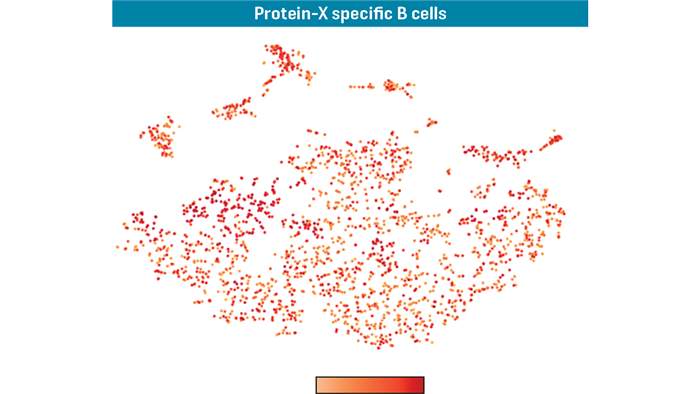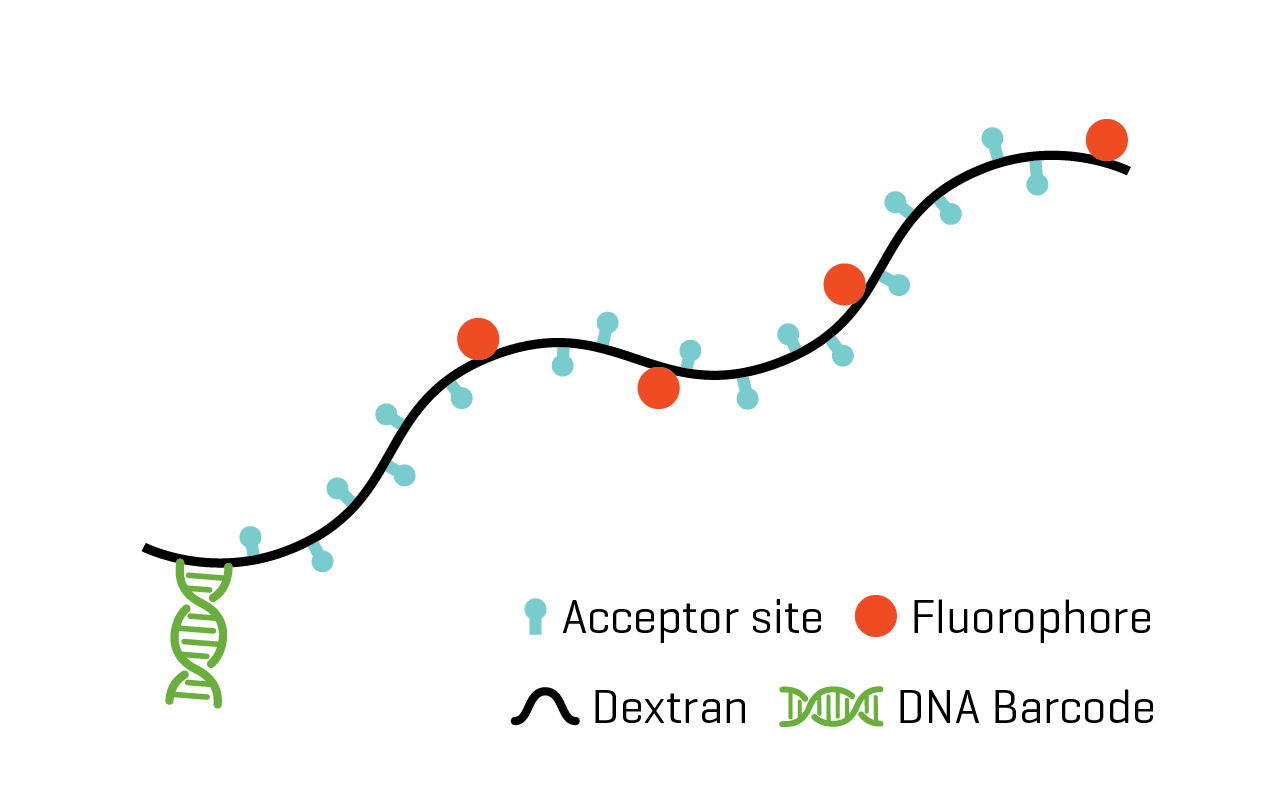 A Stable Reagent for Any Fast-Paced, Cutting-Edge Immunology Lab
dCODE Klickmer® was designed to eliminate barriers and shed light on the diversity of cell populations in the immune system. The rapid production turnaround and ease of customization make them ideal for labs looking to push the limits in immunity research.
The high avidity deeply characterizes your target of choice in one sample, one workflow, and without missing valuable information. The compatibility with the 10x Chromium and BD Rhapsody™ systems connects insights about gene expression, surface proteins, and VDJ sequences with single-cell antigen specificity.
One Sample. Endless Insights
Unlock the crucial details of complex immune responses with a flexible detection reagent that reveals high-resolution cell diversity

Other dCODE Klickmer® and dCODE Dextramer® Products
Besides dCODE Klickmer®, Immudex provides ready-to-use and customizable dCODE Dextramer® reagents for high-resolution detection of T cells
If you are looking for something but cannot find it in our standard portfolio, we also offer Custom Solutions. To hear more about our products or our Custom Solutions, please contact customer@immudex.com
Order dCODE Klickmer®
To order dCODE Klickmer®, please send an e-mail to ordering@immudex.com specifying: 
If you are interested in single reagents or panels
The product volume and number of specificities (number of different molecule-specific DNA oligo barcodes) you need.
| | | |
| --- | --- | --- |
| dCODE Klickmer® | Volume | Number of Specificities |
| Single Reagent | 30, 60, or 180 µl | 1-15 |
| Panel | 30 or 60 µl | 16, 32, 48, 64, 80, 96, 96 x n |
Please note: Immudex has updated catalog numbers. To learn more, please consult our catalog here.
For pricing information, please contact customer@immudex.com.