Quality Products by Quality People
Quality: one of Immudex's core company values.
We strive to ensure that our products are synonymous with quality. Our goal is to promote an environment where quality people can deliver quality products.
At Immudex, we ensure quality by following these four pillars:
Quality Management System (QMS)
Our QMS ensures that all our products are of the highest quality, from development to production, product release, distribution and during use.
Audited regularly, the QMS requires that procedures are defined for every step in the manufacturing process, encompassing document changes, complaint handling, GDPR, non-conformance, and corrective and preventive actions.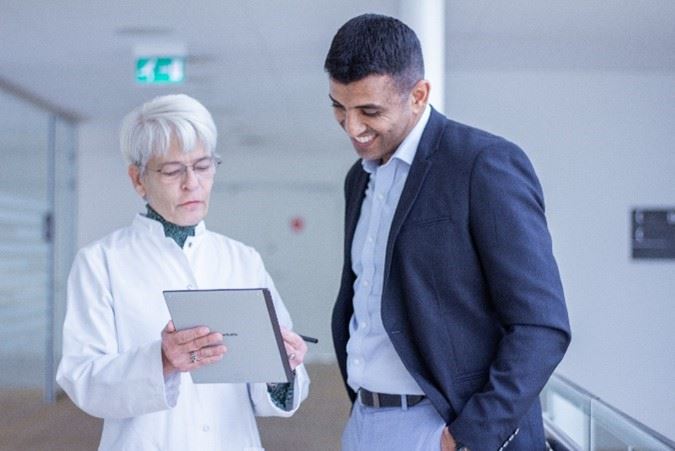 Rigorous Quality Control (QC)
Immudex's products undergo multiple in-process quality checks. For example, production of MHC Dextramer® products incorporates the following QC checks:
Analysis of the purity, size and functionality of starting materials including MHC heavy chain, β2 microglobulin (B2M), and fluorescent dextran backbone
Analysis of peptide-MHC complex integrity
Analysis of peptide-MHC complex and dextran backbone stoichiometry
In addition to the above, Clinical-Grade Dextramer® (GMP) products undergo an MHC Dextramer® integrity QC on the finished Dextramer® product, to ensure they meet the required quality standards.
Discover Clinical-Grade Dextramer® (GMP) products
ISO 13485 Certification
Immudex has been awarded ISO 13485 certification of its manufacturing facility for Dextramer® reagents in Virum, Denmark, demonstrating that our reagents are being produced in compliance with strict international standards.
The ISO 13485 certification supports the manufacturing of Immudex's Clinical-Grade Dextramer® (GMP) reagents, analyte-specific reagents (ASR) in the US, and the Dextramer® CMV Kit (IVD), which is available for in vitro diagnostic use in the EU and the US.
This certification provides a high degree of certainty for scientists using our Clinical-Grade Dextramer® (GMP) products in clinical trials, for the manufacturing and quality control of investigational and commercial pharmaceutical products, or as components in laboratory developed tests (LTD).
Download Immudex®' ISO 13485 certificate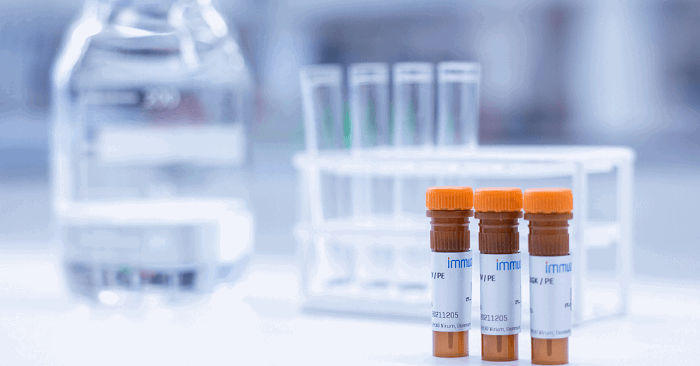 FDA QSR 21 CFR 820
Our Clinical-Grade Dextramer® (GMP) reagents, analyte-specific reagents (ASR), and Dextramer® CMV Kits (IVD) are exported to customers in the US.
Immudex® follows the requirements of FDA QSR 21 CFR 820 and is registered with the FDA (the US Food and Drug Administration). QSR stands for Quality System Regulation. Title 21 CFR 820 is the current quality system for medical devices used by the FDA.
Want to Know More?
Reach out to our customer support team to learn more.
Clinical-Grade Dextramer® (GMP) Reagents
MHC Dextramer® reagents produced according to good manufacturing practice
Clinical-Grade MHC Monomers (GMP)​
MHC monomers produced according to good manufacturing practice