Custom Alleles
Rely on our experts to develop and manufacture new and high-quality alleles
Unlock the full potential of your research with Immudex's Custom Allele Service. Our commitment to innovation and customization empowers you to explore the specific allelic variants that matter most to your studies.
Diverse Allele Solutions Tailored to Your Research Needs
At Immudex, we provide an extensive range of over 65 standard human, primate, and mouse alleles, available ready-to-use or as loadable options.
If you don't find exactly what you're searching for, our suite of specialized services is designed to meet your unique requirements.
Discover our list of standard alleles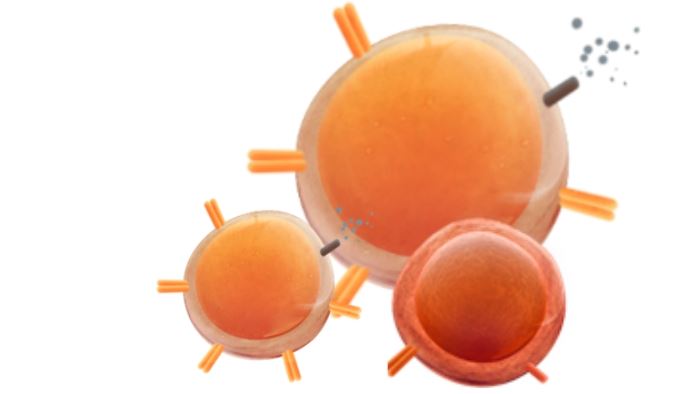 Explore Our Custom Allele Services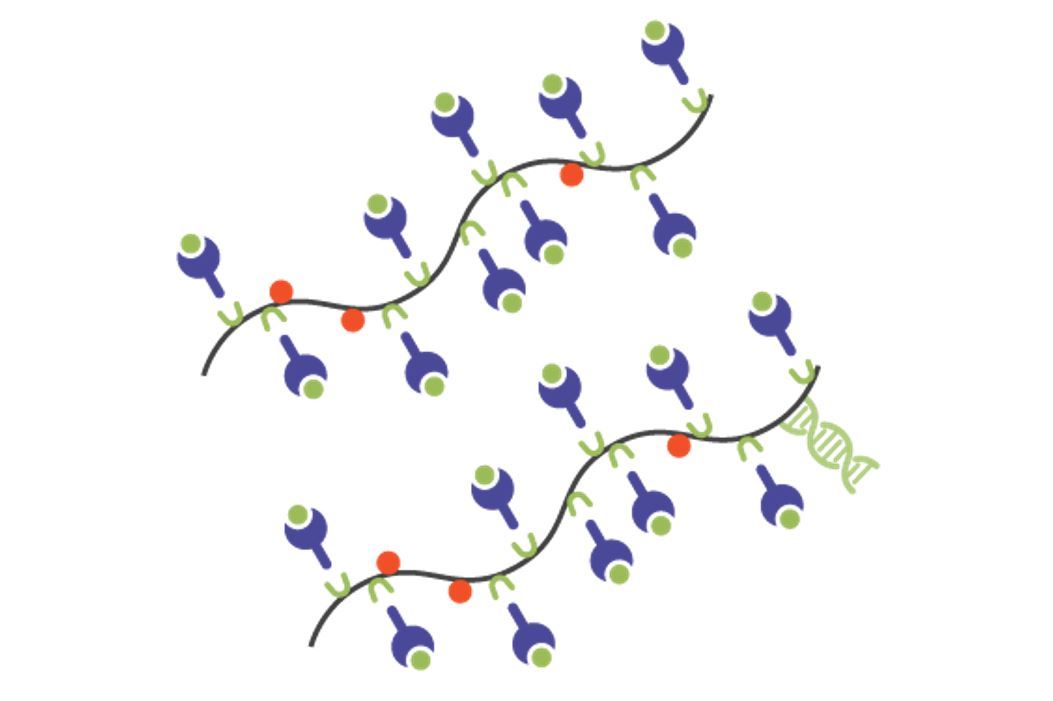 easYmers® on Dextran
We simplify your workflow by loading and preparing easYmers® with your chosen peptides. Our team assembles the U-Load® reagent, conducts loading efficiency evalutation, and delivers a ready-to-use Dextramer® reagent tailored to your specifications.
The easYmers® technology is powered by immunAware.
Custom Alleles
If our standard alleles don't align with your needs, our team can manufacture new alleles on request.
Count on us to assess feasibility, design and develop the manufacturing process, and deliver a fully quality-controlled Dextramer® reagent or ready-to-use monomer directly to you.
Discover the alleles available through Custom Solutions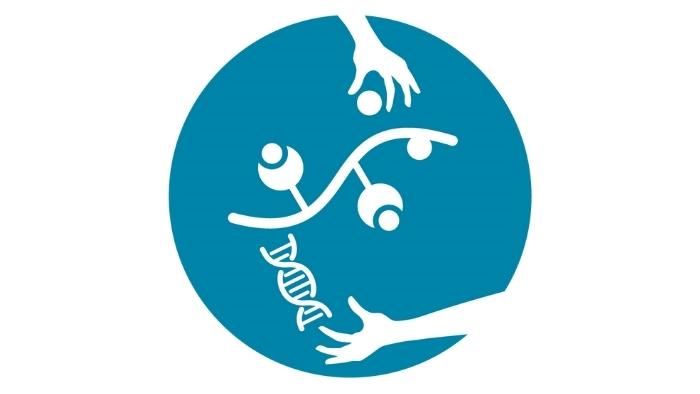 How it Works
1. Consultation: Initiate the process with a consultation to discuss your specific requirements. Our team of experts will guide you through the available options and help you make informed decisions based on your research goals.
2. Design and Development: Once your specifications are defined, our skilled scientists embark on designing custom reagents tailored to your selected alleles. We employ rigorous quality control measures to ensure accuracy and reliability.
3. Delivery of Custom Reagents: Receive your custom-designed Monomers or MHC Dextramer® reagents promptly, ready to integrate seamlessly into your experiments.
The HLA-E and G Portfolio
Through Custom Solutions and Services, Immudex also offers flexibility for researching non-conventional T cells like NK cells using HLA-E and HLA-G alleles. Our range of products for these alleles include biotinylated human HLA-E and HLA-G Monomers, HLA-E and HLA-G Dextramer® reagents, and HLA-E and HLA-G dCODE Dextramer® reagents.
HLA-E or HLA-G Monomers


Optimized for use in your preferred assay

Human
Biotin
20, 100, 200 µg
HLA-E or HLA-G Dextramer®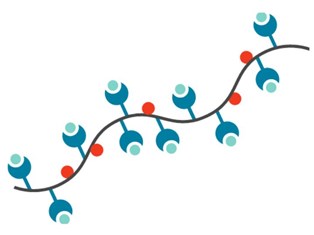 In situ
Flow Cytometry
Human
FITC, PE, APC
50, 150 tests
HLA-E or HLA-G dCODE Dextramer®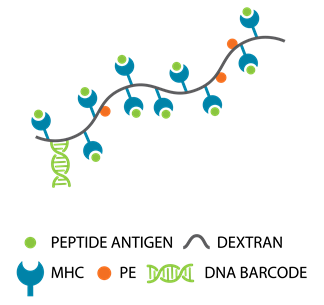 NGS
Single-cell Multi-omics
Human
PE
25, 50 tests
We have created the below custom alleles and peptides for HLA-E and HLA-G in the past and are open to exploring your specific requirements.
| | | | |
| --- | --- | --- | --- |
| Allele | Specificity | Antigen | Disease |
| HLA-E*0301 | VMAPRTLIL | UL40 | CMV |
|   | RLPAKAPLL | inhA | M. Tuberculosis |
| HLA-G*01:01 | RIIPRHLQL | Histone H2A | Leader peptide from HLA molecule |
|   | KYIHSANVL | Wild-type ERK2 peptide | - |
HLA-E Dextramer® Successfully Stains NK and NKT cells
Here, HLA-E01:03/VMAPRTLIL (UL40) Dextramer® was used to stain NK and NKT cells and HLA-A02:01/ALIAPVHAV Dextramer® was used as a negative control. The CMV UL40 protein is a natural ligand for HLA-E.
NKG2A receptors on NK and NKT cells recognized HLA-E/UL40 and could successfully be detected when using HLA-E CMV UL40 Dextramer®
The negative control HLA-A02:01/ALIAPVHAV did not exhibit staining.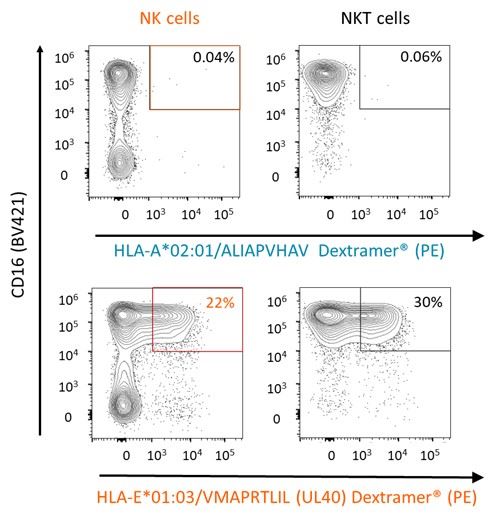 Contact Us
Immerse yourself in a world of possibilities with Immudex's comprehensive suite of allele customization services. Whether it's optimizing existing alleles or crafting entirely new ones, our team is dedicated to enhancing the precision and efficacy of your research.
Request a custom allele by filling in the form and one of our dedicated specialists will get in touch with you shortly.