Sensitive detection, identification, and gating of ligand-specific MAIT cells
Multimers can help you correctly detect and identify MAIT cells according to ligand recognition providing more analysis and interpretation
Detecting and identifying MAIT cells correctly can be tricky
MAIT cells share CD3+ and CD161+ markers with other T cells, and in some cases, these markers may not be expressed by MAIT cells as with thymus derived MAIT cells.
Multimers, like tetramers, pentamers and higher order Dextramer® reagents offer a solution to detect and identify ligand specific MAIT cells.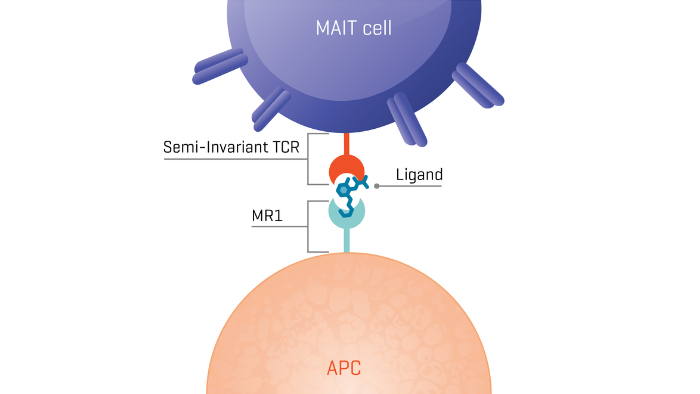 Enhance your MAIT cell research with high-order MR1 Dextramer® technology
Our high-quality MR1 Dextramer® technology, including DNA-barcoded MR1 dCODE Dextramer® reagents, outperforms traditional technologies like tetramers and pentamers, ensuring swift and accurate detection of 5-OP-RU or 6-FP specific MAIT cells.
Gain optimal flexibility for your experiments
Choose from our versatile range of reagents: MR1 Monomers for customizable applications, MR1 Dextramer® reagents for flow cytometry and in situ staining, or MR1 dCODE Dextramer® reagents for NGS and single-cell multi-omics.
MR1 Monomer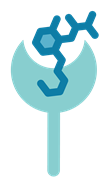 Optimize for Your Assay of Choice
Human
Biotin
20,100, 200 µg
5-OP-RU
6-FP
MR1 Dextramer®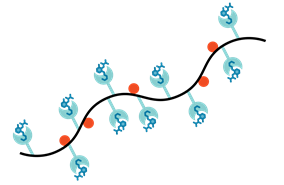 In situ
Flow Cytometry
Human
FITC, PE, APC
50-150 tests
5-OP-RU
6-FP
MR1 dCODE Dextramer®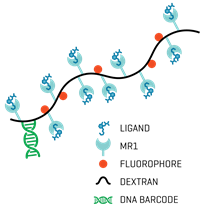 NGS
Single-cell Multi-omics
Human
PE
25, 50 tests
5-OP-RU
6-FP
Benefits of the Dextramer® technology
Get the full picture of MAIT cell responses, even the low affinity ones
Ensure consistent, reproducible, and comparable results
Expand the limits of your research
Secure flexibility in your experiments
Quality Matters!
Our strict quality standards ensure top functionality, with rigorous process control, purity, and functionality testing. Our MR1 Dextramer® technology, featuring dextran flexibility, the optimal number of MR1 monomers, and fluorophores, offers superior detection compared to other multimers like tetramers.

Count on Immudex for unmatched quality and enhanced MAIT cell detection, supported by our robust quality control and functional testing.
Easy data analysis and interpretation with MR1 Dextramer® technology
With optimal fluorophore combinations and high avidity, our reagents minimize background staining for improved detection of even low affinity MAIT cells, simplify data analysis, and enhance data interpretation whether by flow cytometry, in-situ staining, or single-cell multi-omics.
Fig. 1: Staining of healthy donor PBMCs using 5-OP-RU and 6-FP MR1 Dextramer® FITC / PE / APC reagents. 5-OP-RU, a potent MAIT cell activator, and 6-FP, a negative control, show minimal background staining
How do you gate your MAIT cells?
Here, we show an example of a gating strategy that can be used when identifying ligand-specific MAIT cells with MR1 Dextramer® technology.

Fig. 2: Gating strategy to identify 5-OP-RU specific MAIT cells with MR1 Dextramer® via flow cytometry. Lymphocytes were initially size and granularity gated (FSC-H/SSC-H). Doublets were excluded (FSC-A/FSC-H), and Live CD3+ cells were distinguished (CD3/live/dead FSV780). Finally, 5-OP-RU-specific MAIT cells were pinpointed (5-OP-RU MR1 Dextramer®/CD161).
Exploring MAIT Cell TCR Diversity for Novel Therapies
While MAIT cells typically exhibit a semi-invariant T-cell receptor (TCR) configuration, the variance in TCR sequences, even among lower-frequency clonotypes, can play crucial roles in immune responses.
Unlocking these TCR sequences is possible through ligand-specific MAIT cell single-cell multi-omics analysis including V(D)J sequencing using DNA-barcoded MR1 dCODE Dextramer®. This exploration can reveal even low frequency clonotypes with potential significance for the development of innovative cross-population cell therapies.
Learn more about MR1 dCODE Dextramer®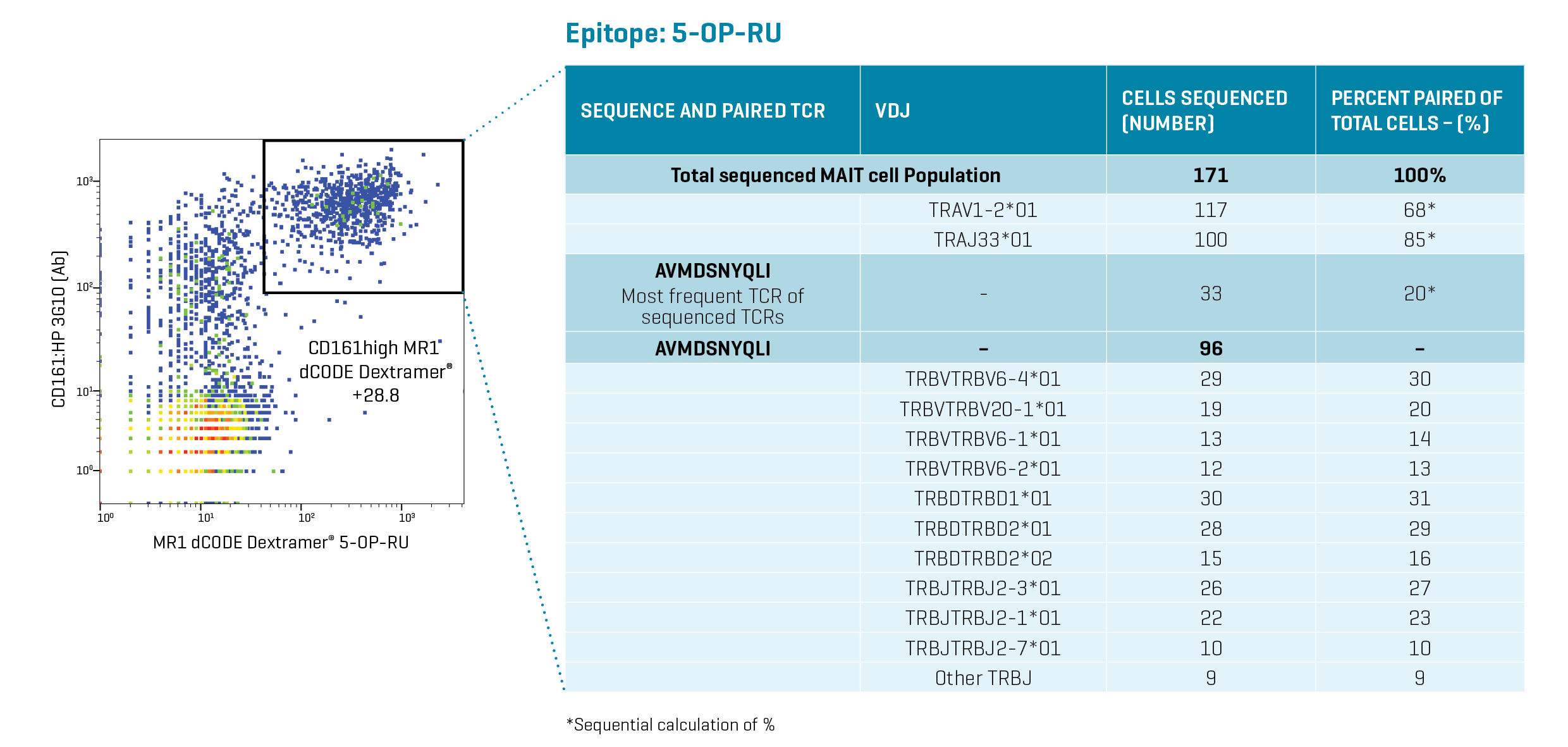 Fig. 3: Example of TCR sequencing and discovery using MR1 dCODE Dextramer®
Contact Us
Let's talk science!
Do you have a question about a product, or do you need technical support? Do you need help placing an order? Whatever questions you may have, we are here to help you. Contact us using the form below, by email (

[email protected]

), or choose from the links to get in touch with the right department to help with your inquiry.