Customer Product Development
Immudex offers customer-defined products tailored to your needs - unique Dextramer® products for unique research applications.
Our product portfolio includes more than 3500 different MHC Dextramer products, but maybe you:
are looking for a MHC allele not listed in our catalog
have a need for a customized Dextramer
simply want to benefit from the Dextramer technology and investigate cell types beyond T cells.
Here you find a short description of the custom product services that we currently offer. 
| | | |
| --- | --- | --- |
| Services and Solutions | Description | Relevant Links |
| Development of new MHC I or MHC II alleles | New MHC alleles not listed as catalog products. The new MHC allele of your choice is expressed, purified, and quality controlled. The final product is a MHC monomer or a MHC Dextramer®, displaying peptides of your choice | Catalog MHC Alleles |
| Clinical Dextramer® reagents | Dextramer® reagents manufactured in compliance with GMP | Learn More |
| Dextramerization service with Dextramer® or dCODE Dextramer® backbone | A customized multimer where we attach protein provided by you to a Dextramer®- or dCODE Dextramer® backbone, producing a multimer, carrying multiple molecules of your protein | Learn More |
| Customized dCODE Dextramer® reagents | A customized dCODE Dextramer® with your choice of oligo design. The customized dCODE Dextramer® is available in all dCODE Dextramer® grades | |
How to Order a Customer Product Development
Related Products
If you are looking for a service not listed here, please write to customer@immduex.com with your request.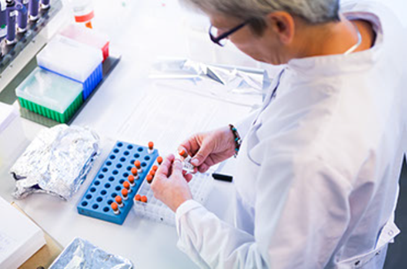 Our Technology
All our products are based on the following technologies: