dCODE Dextramer® Product Grades
dCODE Dextramer® products are available in different product grades to address all your different research needs. Find the best solution for you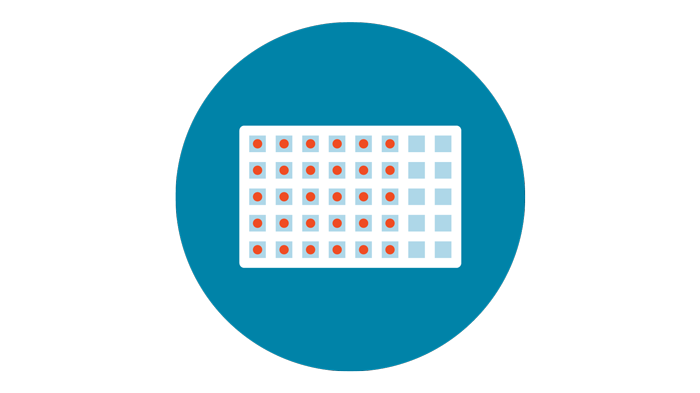 EXPLORE
Reagent panels (16, 32, 48, 64, 80, 96, nx96 specificities) designed for large screenings (i.e., epitope discovery and neo-antigen screening)
Available MHC I alleles: A*0101, A*0201, A*0301, A*1101, B*0702, B*0801
Peptide binding based on peptide-MHC affinity prediction, not validated by a quality control
Test size: 25, 50 tests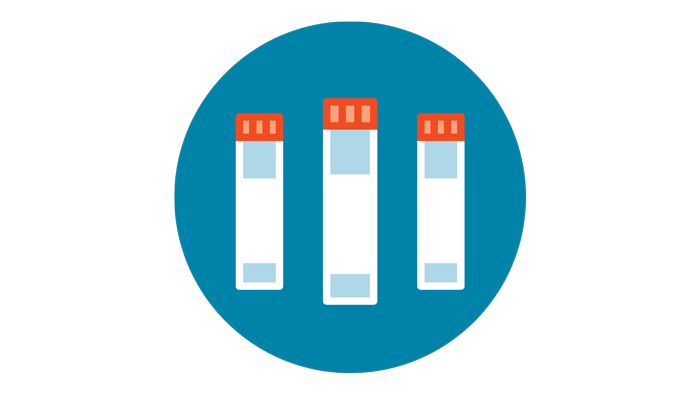 GOLD
Single reagents, designed for the analysis of few antigen specificities (i.e., validation of large screening findings)
36 different MHC I and MHC II alleles are available. See the list of MHC alleles.
Peptide binding validated by a quality control
Test size: 25, 50, 150 tests
Order dCODE Dextramer® 
To order, please send an e-mail to [email protected] specifying:
The dCODE Dextramer® product: dCODE® Dextramer (HiT), dCODE Dextramer® (10X compatible) or dCODE Dextramer® (RiO)
The dCODE Dextramer® grade, Gold or Explore
Your choice of MHC-peptide combinations. See our list of available MHC alleles
Test size
If not otherwise specified, the reagents will be assigned random barcodes. In case you require specific barcodes to avoid overlapping with previous orders, please mention it in your order.
Immudex has updated the catalog numbers. To learn more about it, please consult the document here
For research use only. Not for use in diagnostic or therapeutic procedures.
Immudex is the sole manufacturer and provider of dCODE Dextramer® reagents, and support related to these products is through Immudex