Accelerating Vaccine Development
Uncover antigen-specific immune cell responses and provide new insights in vaccine development
Vaccines represent some of the most impactful public health advances seen to date, playing a critical role in reducing the spread of and, in some cases, eliminating the threat of the world's many devastating infectious diseases. During all phases of vaccine development, it is critical to understand the mechanisms behind the response, resistance, and toxicity to new vaccines.
In this application note, explore how Dextramer® technology can help uncover antigen-specific immune cell responses and provide new insights into vaccine therapeutic efficacy and toxicity, transforming how we approach all phases of vaccine development.
DOWNLOAD FULL STUDY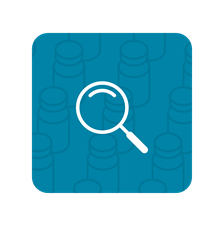 Exploratory
Perform massive multiplexing of antigen specificities in epitope discovery6 or neoantigen screenings by NGS using our dCODE Dextramer® and dCODE Klickmer® technology.
Determine cellular responses to selected epitopes in vitro by flow cytometry using our MHC I or II Dextramer® or Klickmer® reagents

Pre-Clinical
Detect, monitor, and document the presence or responses of antigen‑specific immune cells in preclinical efficacy studies using MHC I or II Dextramer® and Klickmer® by flow cytometry.
Add information on gene expression, surface protein expression and V(D)J sequences through single-cell multi-omics using our dCODE® Dextramer® technology compatible with 10x Chromium or BD Rhapsody™

Clinical
Detect and monitor antigen‑specific T-cell
responses in clinical trials using our Clinical‑Grade MHC Dextramer® (GMP) reagents that meet numerous requirements in accordance with quality system requirements for medical devices defined by ISO 13485 and 21 CFR 820.
Clinical-Grade Dextramer® reagents undergo a strict quality control to ensure that every batch delivered is a robust, tailored component of a long-term strategy for immune monitoring
Download
Get the application note as a PDF.