Early Access: MR1 Monomers
High-quality, ready-to-use MR1 Monomers for flexible investigation of ligand-specific MAIT cells
Producing stable, soluble MR1 Monomers with correct folding is challenging due to their complex structure and low-affinity ligands.
By relying on more than 10 years of experience in protein expression, our team of experts has set up an effective manufacturing process with stringent quality control, providing you with high-quality MR1 Monomers.
Learn More About Immudex' High Quality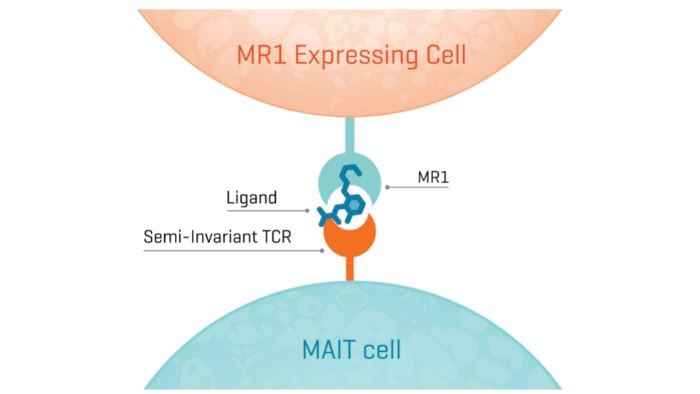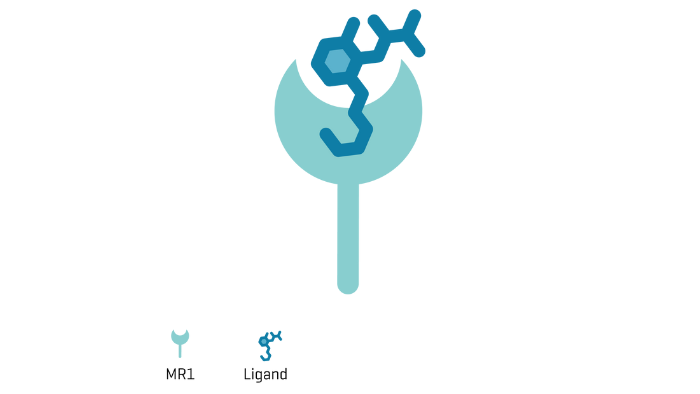 Characterize and Investigate MAIT cells with MR1 Monomers
Whether MR1 Monomers, MR1 Dextramer® or MR1 dCODE Dextramer® reagents, Immudex offers two ligands, preloaded into the MR1 Monomer for investigation of ligand-specific mucosal-associated invariant T (MAIT) cells:
5-OP-RU is a potent activator of MAIT cells, from the condensation of microbial 5-A-RU with methylglyoxal
6-FP is a photosynthetic breakdown product of folic acid. As it is non-stimulatory for most MAIT cells it can be used as a negative control.
Custom ligand-MR1 can be requested through Custom Solutions and Services.
The MR1 Product Portfolio
Besides ready-to-use 5-OP-RU and 6-FP Monomers, Immudex also provides MR1 Dextramer® and MR1 dCODE Dextramer® reagents for detection of ligand-specific MAIT cells by flow cytometry, in situ, NGS, and single-cell multi-omics.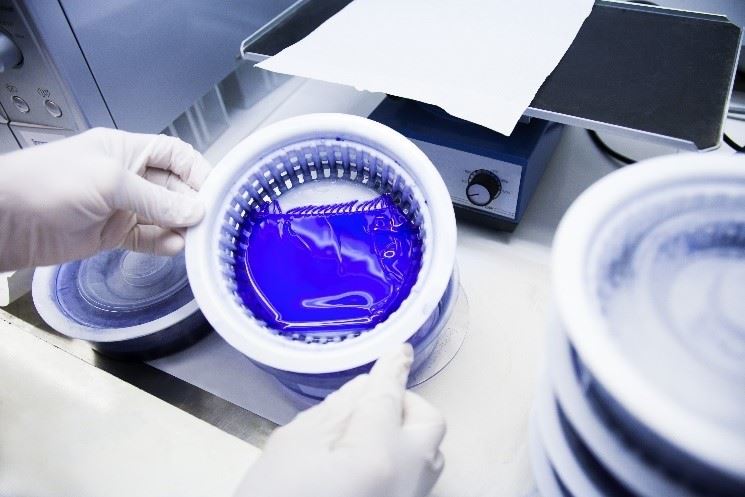 No Compromises on Quality
We strive to ensure that our products are synonymous with quality. Our products undergo multiple quality checks during production and on finished goods to provide you with the highest quality MR1 Monomers or MR1 Dextramer® reagents.
Learn more About Quality

Order MR1 Monomers
To order MR1 Products, please send an e-mail to ordering@immudex.com specifying information on:
Your preferred reagent format: MR1 Monomer, MR1 Dextramer®, MR1 dCODE Dextramer®
Your preferred ligand; 6-FP and 5-OP-RU
Your preferred dye:
o MR1 Dextramer®: PE, APC, FITC, or None
o MR1 dCODE Dextramer®: PE
Test size:
o MR1 Monomer: 20, 100, 200 µg*
o MR1 Dextramer®: 50 or 150 tests*
o MR1 dCODE Dextramer®: 25, 50, 150 tests*
As a standard, dCODE® technology is provided with a PE fluorochrome. FITC and APC for dCODE® technology is available through Custom Solutions and Services.
*Higher amounts or test sizes are available upon request.
Questions?
Do you have questions about our MR1 products, implementing our technology into your experimental workflow, protocol optimization, or data analysis and interpretation?
Our technical support team consists of highly skilled scientists that are here to empower you to improve your results, provide you with the tools for success, and share our expertise.